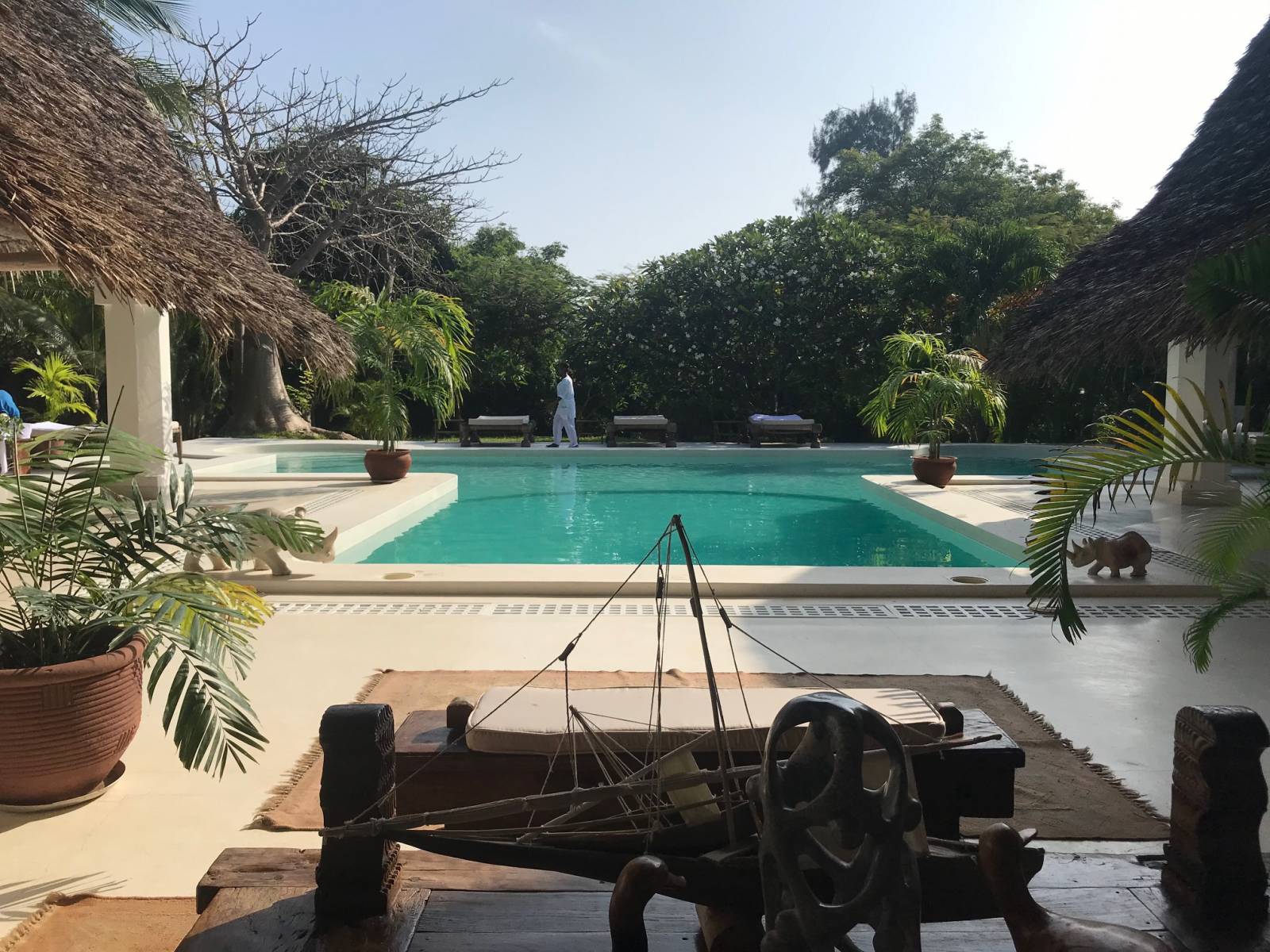 If you wish to spend some days at the coast, you could choose to stay at our intimate and brand new Boutique Hotel, in Malindi, called Nyumba ya Paka. Click here to visit our website.
It offers only 3 rooms for top quality service, exclusivity and a holiday far away from mass tourism, just few steps from the beach.
It could be the perfect solution after an amazing safari: you can relax and sunbathe before your departure.
If , instead, you are a big group and would like to rent a whole villa, then Lions' House Luxury Villa is perfect for you.
A chef, housekeeper, waiter, pool attendant, night watch guard and gardener will be at your service, included in the price.
Both of them are run by our expert guides living in Kenya, Emanuel and Sarah.
At Nyumba ya Paka Boutique Hotel, the hosts may take aperitifs by the pool and dine with their guests, talking about life in Kenya,
sharing their tips and experiences.
Their target is to offer you a special atmosphere and make you feel like at home.
Stop with big and crowded big hotels!